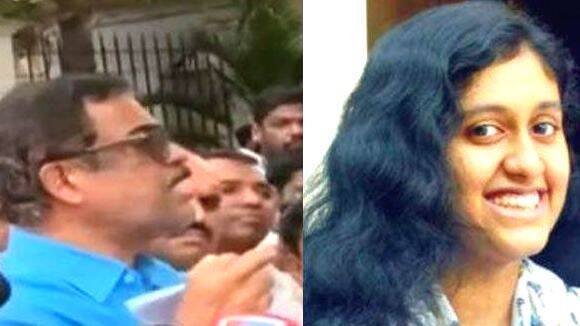 CHENNAI: In a recent development, the father of IIT student Fathima Latheef has come out criticizing the police for protecting professor Sudarshan Padmanabhan. According to Abdul Latheef, both IIT-M officials and police are attempting to sabotage the case.
Fathima's suicide note clearly says that Sudarshan is responsible for her death. However, police have not included this in the FIR, Latheef said. He also said that the police failed in sealing Fathima's room. "It must be investigated whether all these were done in order to destroy evidence. No official from the IIT-M has contacted us ever since the death of Fathima, " Latheef added.
Latheef revealed that Chief Minister Pinarayi Vijayan has extended all kinds of support to facilitate proper investigation. The Kerala CM has contacted Tamil Nadu CM and police officials regarding the case, he said.
He further said that Fathima had mentioned to her mother that Sudarshan Padmanabhan aka SP used to mentally torture her in many ways. "I came to know that several other Fathimas have committed suicide in IIT-M in the past. I'm ready to go to any extent to make sure that such atrocities won't repeat," he added.