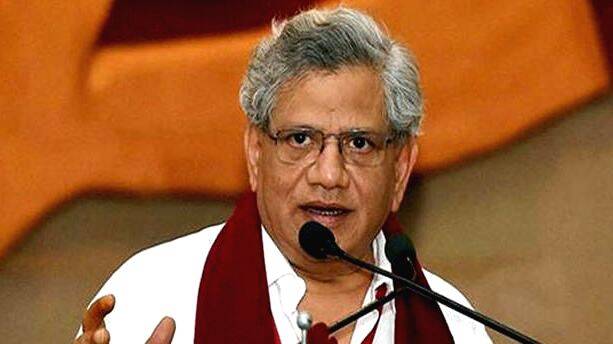 NEW DELHI: CPM General Secretary Sitaram Yechury on Sunday said that the Supreme Court judgement regarding the Sabarimala women's entry issue lacked clarity. He added that the state government has sought legal advice regarding the judgement. Earlier, the five-judge bench of the apex court had referred the matter to a larger bench.
According to Yechury, the state government led by Pinarayi Vijayan is bound to obey the orders of the Supreme Court. He also added that the party will be following Pinarayi's stand in the issue.
Earlier, the CPM Politburo had rebuked Kerala Devaswom minister Kadakampally Surendran for his remark against activists. While dismissing Kadakampally's statement, Politburo added that the Communist party belongs to activists as well. Politburo members also added that the party would like to ensure gender equality in Sabarimala.