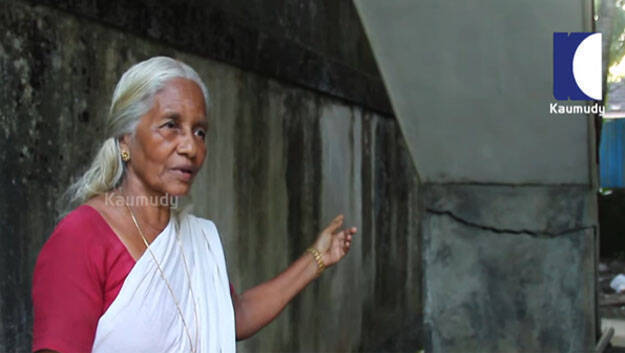 KOCHI: When Maradu flats are being demolished, residents of nearby houses are in a state of embarrassment. A crack appeared in the steps to the terrace of the house located near Alfa Serene flat complex.

The crack appeared when the double-storey building next to the swimming pool of the flat was demolished and a mass of building fell on the staircase. The neighbours allege that the flat is being demolished using the primitive method without any preparation.

"Last Friday, when the demolition was done using JCB, we, standing in the kitchen had a jerky upward and downward movement. We have given a complaint to the authorities. But when they tried again to continue with the demolition, people gathered around and forced them to stop the work. We had also informed the collector and lodged a complaint with the police," the old house woman said with teary eyes.