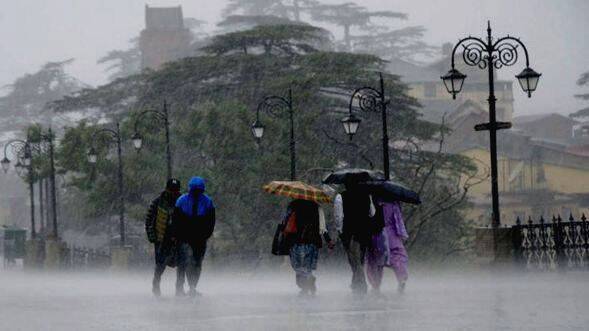 THIRUVANNATHAPURAM: Indian Met department has informed that a low pressure area may form in the southern coast of Tamil Nadu within 48 hours and there are chances for heavy rains in Kerala.

Rains have been continuing since last day night in central and South Kerala. The wind is likely to blow at 60km/hr from Kanyakumari to southern coastal areas.
There may also be thunders and lightening.

Disaster Management Authority has issued some guidelines to avoid accidents at the time of lightning

1)Children should avoid taking bath in open places and terraces
2) Move to a safe places when it starts lightning
3) Avoid going to terrace to take clothes spread for drying
4) Avoid taking bath during lighting
5) Avoid using mobile phones at the time of lightning
6) Disconnect appliances from current socket
7) Avoid sitting under trees during the time of lightning
8) Don't be scared to give first to people affected by lightning
9) Don't tie pet animals in open spaces at the time of lightning.