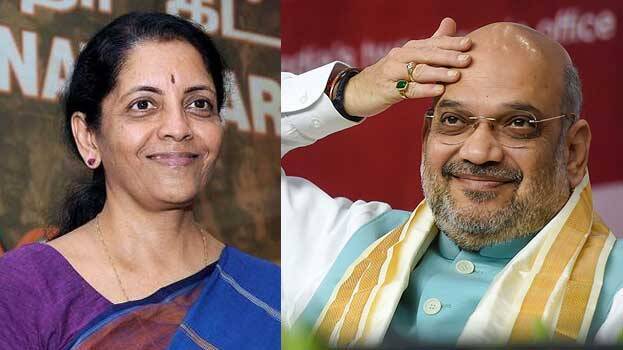 NEW DELHI: Finance Minister Nirmala Sitharaman on Monday praised Home Minister Amit Shah's discussion with Rahul Bajaj and said that it was always a better way to seek answers rather than "spreading one's own impression."
"Home Minister Amit Shah answers on how issues raised by Rahul Bajaj were addressed. Questions/criticisms are heard and answered/addressed. Always a better way to seek an answer than spreading one's own impressions which, on gaining traction, can hurt national interest," she said in a tweet.
The minister also shared a video that shows Amit Shah responding to the questions asked by Rahul Bajaj which ranged from the condition of the economy to the Central government's ability to face criticism.
Amit Shah was attending a business daily's Award for Corporate Excellence on Saturday. When quizzed about the fear among people to criticise the BJP government, Shah said that there is no need to fear about anything. "The Modi government has been often criticised in media. But if you are saying that there is such an environment, we need to work to improve this," he said.
Shah further added that the Indian economy has moved from the era of policy paralysis, scams and corruption pre-2014 to an era of bold, transparent and decisive decision-making under the Narendra Modi Government since 2014.