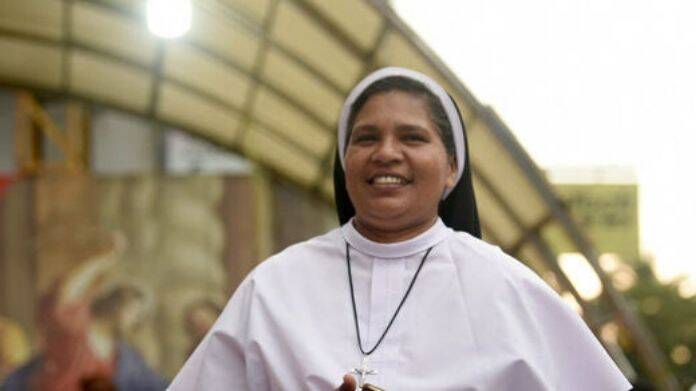 KOCHI: Sister Lucy Kalappura recently stated that if necessary, she is ready to reveal the names of the priests who attempted to sexually abuse her. In her autobiography titled 'Karthaavinte Naamathil' (In the name of the Lord), she had mentioned that four priests had attempted to sexually abuse her soon after she became a nun. However, she had not mentioned the names of the priests in the book.
Lucy said that several people have started attacking her on social media ever since the release of her book. "I don't have anything to say about this. Though I have filed a case against this, no action has been taken so far. It appears that the law is still favouring the culprits," she said. Lucy, who continues to stand firm by what she said in her book, further added that it is time for the church to correct its mistakes.
According to Lucy, several priests used to sexually exploit nuns in the pretext of visiting the convent. She had even mentioned that Fr Robin, the accused in the Kottiyoor rape case, had affairs with several nuns. She even claimed that some of the senior nuns in the convent used to sexually abuse younger nuns.
She further states in her autobiography that those .priests and nuns who wish to lead a family life must be allowed to do so. "Many of the nuns are not able to overcome the provocations from the priests. Instead of controlling the emotions, the church must be ready to change its practices," she added.