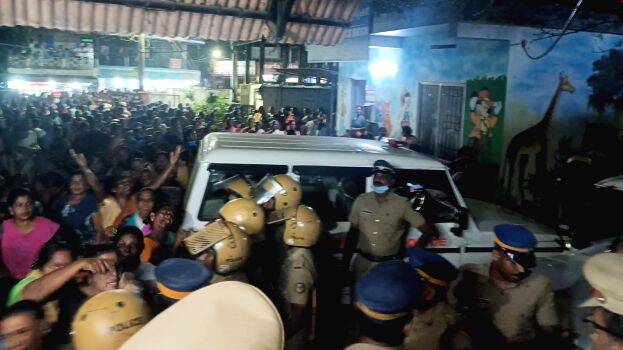 THIRUVANANTHAPURAM: The police have filed an affidavit at the High Court, which says that priests too have a role in the Vizhinjam violence, including the attack on the police station. On the day of the attack, the priests rang the church bells calling more people towards the project area.
Following the ringing of church bells, a crowd of two thousand people, including women, children and the elderly reached the spot. The crowd under the leadership of priests blocked the vehicles coming to the area.
The police had arrested five persons in connection with the violence that took place the day before. Following this arrest, a three thousand strong crowd including priests attacked the police station. Many police officers got injured in the attack. The crowd including the priests did not even allow the injured policemen to be transferred to the hospital.
They destroyed six police vehicles and sixty-four police officers got injured in the attack. The police pointed out that the protests violated the assurances given by the protest committee to the High Court.
Meanwhile, Chief Minster, Pinarayi Vijayan, said that the attack on the Vizhinjam police station was undertaken with a secret aim. The police realized the aim of the attackers and the officers' brave stand helped thwart the secret designs of the attackers.