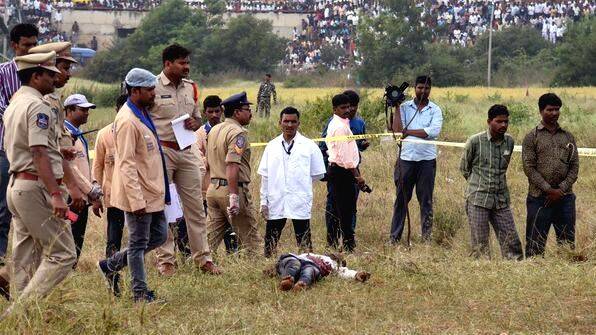 HYDERABAD: As the whole nation is discussing the encounter killing of the four accused of the Hyderabad rape and murder case, the Telangana police found itself in defensive mode after the post mortem report suggested that the chief accused was shot four times. Earlier in the day, a team of the National Human Rights' Commission (NHRC) had reached Hyderabad and conducted a probe regarding the encounter.
It is learnt that the NHRC team has collected evidence from the site of encounter and the hospital which has preserved the bodies. Meanwhile, the Telangana High Court has postponed the hearing of the pleas which questioned the encounter killings to Monday. Earlier, it had directed the state government to preserve the bodies of four accused till December 9.
Reports also suggested that three pleas have been filed against the Telangana police at the Supreme Court. On the other hand, the Telangana police said that they will conduct an investigation to see whether the accused had involvement in any other cases in the past.