KUNDARA: A youth named Aneesh was arrested on Wednesday for murdering his neighbour in Kollam district. The dead, Shaila, is the wife of an NRI and mother of two children. The horrific incident occurred near Shaila's home at Anchumukku near Keralapuram.
According to sources, Shaila was on her way to a nearby shop when Aneesh attacked her from behind. The culprit stabbed her 31 times and ensured her death. Aneesh, who has been working as a lorry driver, has been booked for several cases in the past, police said. Police also added that Shaila had accused Aneesh of harassing her and even filed a complaint against him. It is believed that this led to Aneesh committing the murder.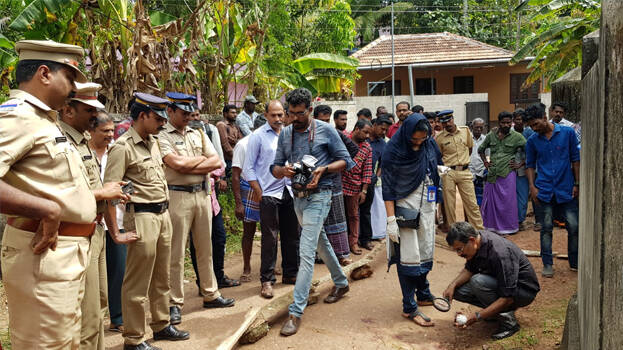 According to witnesses, Aneesh continued to stay at the crime scene till neighbours saw the body and informed the police. He was soon arrested by the police. While stating that Aneesh has been planning the murder for a while, police added that they have discovered a packet of chilli powder from Aneesh's motorbike.
Shaila is survived by her husband Ummer Shereef and two children.