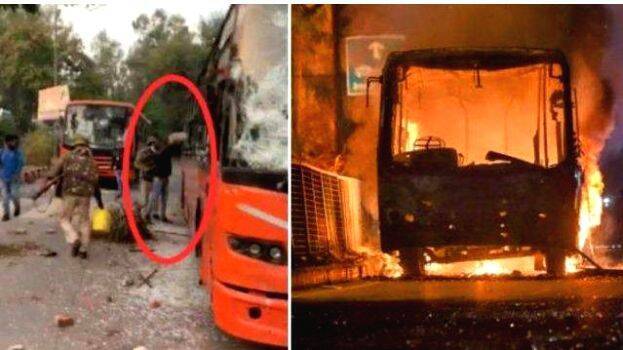 NEW DELHI: Latest reports suggest that it was the Delhi police that provoked violence in the Jamia Milia university following a protest by the students against the Citizenship Amendment Act(CAA). Several videos showing the police indulging in violence are circulating on social media.
One such video shows students stating that certain police personnel were seen torching the buses within the campus. Another video shows police throwing fuel on a bus. The videos were reportedly shot by the students.
Certain media too have reported that it was the police that initiated violence by attacking the students and torching the buses. Meanwhile, Student organisations too have come up blaming the Delhi police for the violence in the university.