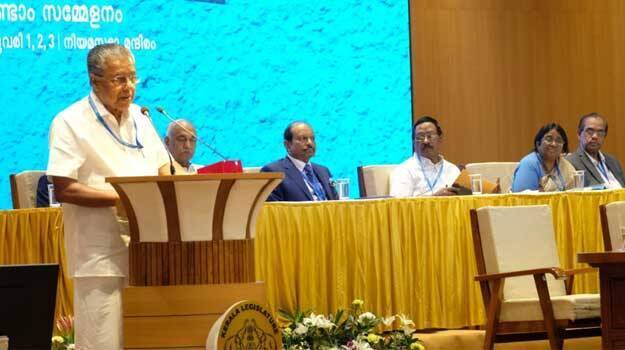 THIRUVANANTHAPURAM: It was a good start for the second session of the Loka Kerala Sabha at the assembly complex. He launched the approach paper at Loka Kerala Sabha. Attracting Non-Resident Keralites investment, consideration will be given for their welfare and will ensure cash and discounts for new ventures, said Chief Minister Pinarayi Vijayan. There is nothing wrong in using their investments for the development of the state. They invest here for their families and generations. The government is trying to develop the country without misusing their money, he said.
Non-Resident Co-operative Societies across the state, Non-Resident Investment Company, Expatriates Manufacturing Company, Expatriate Women Cell, Skill Development Projects and Foreign Language Teaching will include in all that. This shows that the Loka Kerala Sabha is not just a beginning. Not only the expatriate's resource but also their knowledge and skills should come with it. This will empower the younger generation, he said.
The expatriates stood with Kerala during floods. They are still helping to rebuild Kerala. Their compassion and care cannot be forgotten. The new regulations, including visa restrictions are of concern to the future of NRKs. It is a relief that some Gulf countries are ready to make labour laws favourable for workers, he said.