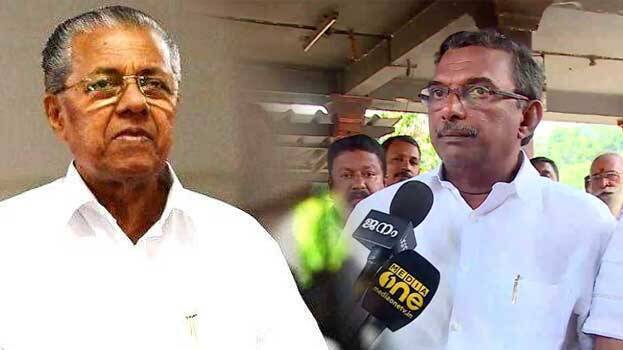 THIRUVANNATHAPURAM: Former Devaswom Board president A Padmakumar on Thursday blamed Chief Minister Pinarayi Vijayan for the mayhem in Sabarimala during the last season.

"It was the stubbornness of Chief Minister Pinarayi Vijayan that turned Sabarimala women's entry issue into a big controversy during the last Mandalam season," he said.
Padmakumar also alleged that his term as Devaswom board president was not extended as he is not a native of Kannur. He revealed that in recent years he had had to under harassment that isolated him within the party.
"As soon as the Supreme Court order on women's entry came out I met the chief minister in person and apprised him of the situation. Explaining to him the repercussions of the order, I had requested him to jump into action," Padmakumar said in the organisational discussion held at Pathanamthitta district Secretariat.

"I also asked him to allow women's entry only during the days of monthly pujas as I had got confirmation that by doing so tense situation in Sabarimala could be avoided. But the chief minister rejected all this," he alleged.

Meanwhile, Padmakumar's allegations have become a topic of discussion in the party leadership. A section in the party has demanded action against him for blaming the chief minister.

Padmakumar had also criticised the government for not extending his tenure as the Devaswon Board president. "The government didn't give me the consideration shown even to former BJP leader O K Vasu in extending his term as Malabar Devaswom Board president," he added.