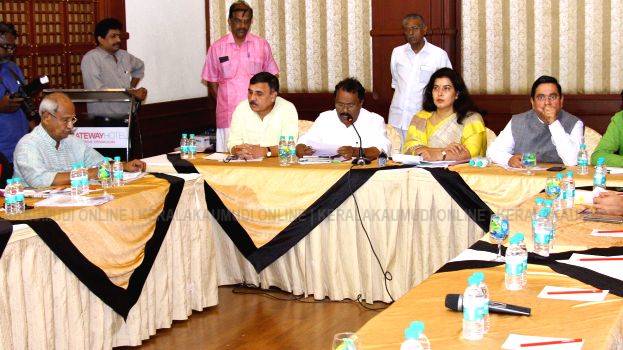 KOCHI: BJP Central team has assessed that an undeclared emergency exist at Sabarimala. They submitted a letter to the governor regarding this. BJP leaders have clarified that the governor promised to seek a report from the government on this issue. The central team also said that BJP will not allow anyone to politicize the issue. They said that the request sent to governor also seeks to keep away the concerns of devotees.
"The Governor has made it clear that he'll ask for an explanation from the state government", the Central team told the press. The team consisted of BJP leaders Saroj Pandey, Prahlad Joshi M.P, Vinod Sankar M.P and Nalinkumar Katteel M.P. The team reached Kerala after direction from BJP President Amit Shah.
The request blames the Pinarayi government for the situation at Sabarimala. "There is an undeclared emergency at the place. There is no religious place in the world with a Prohibitory order.", the report reads. It also mentions about the lack of basic facilities and police actions which includes the arrest of BJP general secretary K. Surendran.
The central team had a meeting with the state party leaders P.S. Shreedharan Pillai, O. Rajagopal M.L.A., Sobha Surendran and A.N Radhakrishnan. The team will visit the imprisoned K.Surendran. There is another meeting planned with Panthalam palace representatives. They'll also collect details from the victims of police action at Sabarimala. The team will submit their to BJP national leadership before December 15.