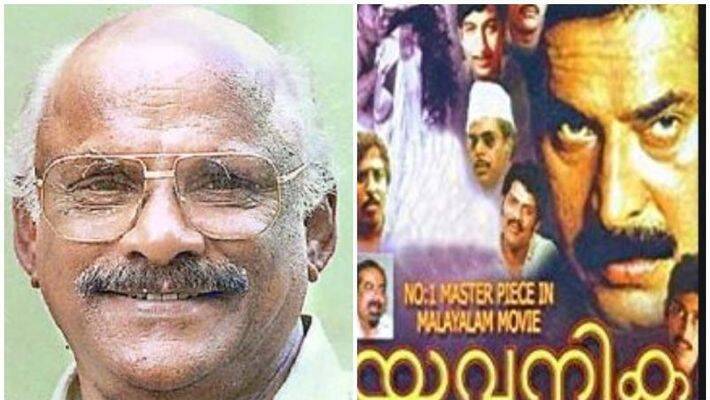 ALAPPUZHA: 'Yavanika', directed by veteran director KG George, is often considered as one of the finest Malayalam movies ever made. However, 37 years since its release, the film is likely to find itself in a legal tussle.
The controversy started when Jayasoma, son of renowned writer SL Puram Sadanandan, came up criticizing George for not giving credit to his father for the film's screenplay in its literary version as well as in its digital print. He added that the film's screenplay was jointly written by his father and director KG George. It must be noted that both SL Puram and George were awarded the Kerala state award for best screenplay for the film.
However, George responded by saying that SL Puram wrote only the dialogues for the film and not the entire screenplay. Jayasoma, who is currently attempting to find the details regarding this, said that he is considering to approach the court if his father is denied justice. He has also submitted a written complaint regarding this to the chief minister and cultural minister.