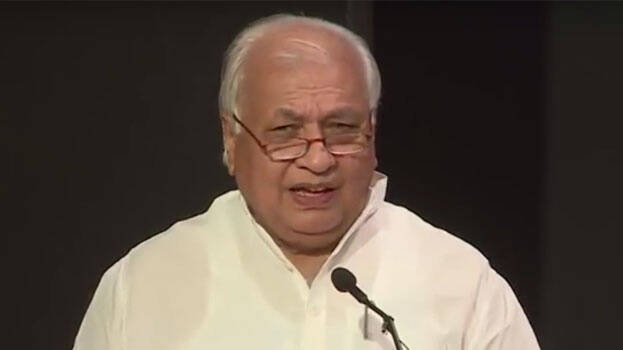 KOTTAYAM: Governor Arif Mohammad Khan launched a blistering attack on universities and vice chancellors. Vice chancellors are under the control of political parties, the governor said while talking to reporters after visiting M G University.
The VCs are under pressure to carry out illegal activities. If the VCs don't stop this to maintain the sovereignty of the university, as a chancellor I'll go to any extent, the governor said. Student unions should not become trade unions. The mark donation seen in M G University is a failure of the system, added the governor.
The governor said passing resolution against CAA is illegal. Churches are not authorized to pass anything beyond the law. He also asked whether a resolution can be passed asking a country to attack another country. Leaders should read the constitution.
Security was beefed up in M G University following the visit of the governor. The police took into custody a research student who came to lodge a complaint to the governor.