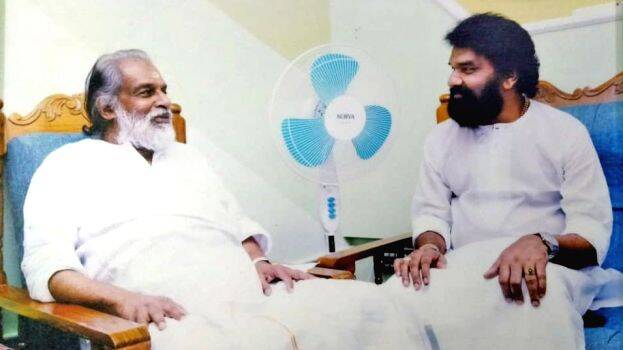 KANNUR: It was 20 years ago singer Kanhangad Ramachandran felt, for sure, that for Ganagandharvan Yesudas' health and longevity, musical offerings to Goddess Mookambika would be best thing he could do.

He didn't wait for the legendary singer's permission. He made his first musical offering in 2000 to coincide with the 60th birthday of Yesudas. It was his dakshina for his 'guru-like' person.

On January 10, 2020, when Yesudas completes his 80 years, Ramachandran will be continuing with his annual musical offerings.

On that day, the musical concerts that will begin in the morning will continue up to 6 in the evening. Prominent musicians based in various places from Thiruvananthapuram to Kasargod will take part in the Carnatic concerts.

As usual, Ramachandran will bear the full expense required for conducting the music fest. On every birthday, Yesudas reaches Kollur Mookambika temple. But, he happened to know about Ramachandran's tribute to him only on his 60 th birthday when he visited Mookambika temple.

After hearing him sing, Yesudas went near him, embraced him and said: "I liked it very much…"

That affection in his words and the energy derived from it were more than enough for Ramachandran to keep going…

Over the past several years, Ramachandran had also used the concert venue at the temple to honour and encourage young music talents by gifting them with prizes
'As long as I have voice, I should continue this musical tribute. On Dasettan's birthday, more often than not, compositions of Thyagaraja Swami and Muthuswamy Deekshidhar are sung. This year I wish to do something different," Ramachandran says.