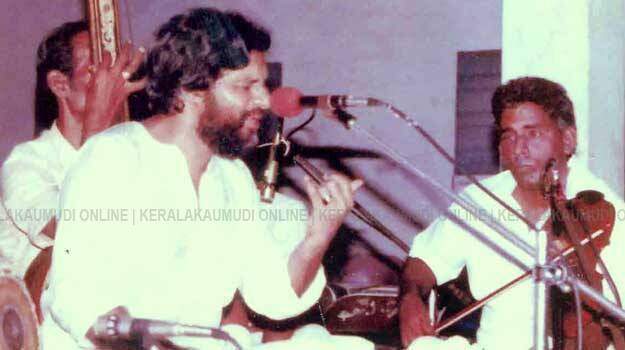 Legendary singer Yesudas, who turns 80 on January 10, continuous his musical journey even at this age with intense devotion and dedication. His patriotic fervour... his love for the people of India are facts that are hardly touched upon. But Prof M Subramonia Sarma, a contemporary musician in Thiruvananthapuram, has volumes to talk about that as he had traveled with the singer for concerts during those days.

Most often than not, Sarma, one of the senior-most violinists in Kerala, accompanied Yesudas in his early days' Carnatic kutcheris.

When famine hit India, following Bangadesh war, Yesudas took a marathon musical journey to different parts of India, performing concerts to raise fund for the country. The money raised through concerts were later handed over to the then Prime Minister Indira Gandhi.
"During his fund-raising expedition, Yesudas had been in mounavratha (observance of silence). It was also when he was observing 41 days' vratham (penance) in preparation for Sabarimala pilgrimage. He would observe silence in the morning and sing in the night. He would also carry with him a cooking stove. At stopovers, he cooked food on his own and the first person who tasted the prepared food was me," recalls Subramonia Sarma, who adds this happened more than 50 years ago.

Though Yesudas started performing small Carnatic concerts after becoming a playback singer, he performed the first full-fledged kutcheri in 1964 at Chirayinkeezhu Sharkara Devi temple. The concert came his way through Subramonia Sarma. The programme was sponsored by the then DySP Oommen Koshy, who had promised to conduct a concert as his offering to the deity.

The DySP, who knew Sarma, had expressed his wish to get Yesudas to sing at the temple. When Sarma mentioned this to Yesudas, he was more than happy to sing at the temple.

Yesudas, who looked upon Sarma as one of his Gurus, said he considered the invite as a big recognition.