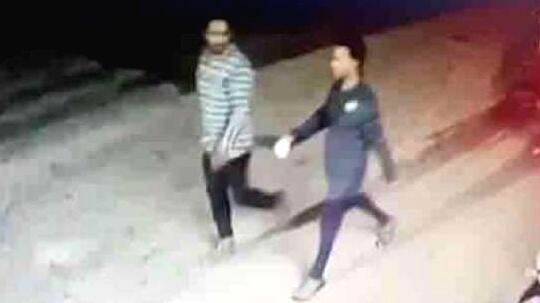 THIRUVANANTHAPURAM: Officials confirmed that Ijaz Pasha, who was arrested in Karnataka for suspected links with terror outfit Al Ummah, is connected to the murder of an ASI in Kaliyikkavila. The police found out that Ijaz had given the gun to the assailants. He is being questioned by Q Branch of Tamil Nadu police.
Police arrested Ijaz Pasha, Anees, Saheed, Imran Khan and Salim Khan from Bengaluru on Monday morning. Ijaz was working as a taxi driver. He is a worker of Tamil Nadu National League-the new form of the terror outfit Al Ummah.
Ijaz told police that he handed over the gun, brought in from Mumbai, to Thoufeeq, one of the assailants in Bengaluru.
The police have intensified the search for 14 other suspects. It is assumed that Al Ummah is linked with the blasts in Coimbatore and Kollam Collectorate.
Police have also recovered more CCTV footages to prove that the murder was well planned. CCTV footages showed the assailants observing the Kaliyakkavilai market area minutes before they gunned down the policeman.
Both Kerala and Tamil Nadu police are jointly investigating the murder and have already questioned around 100 people.