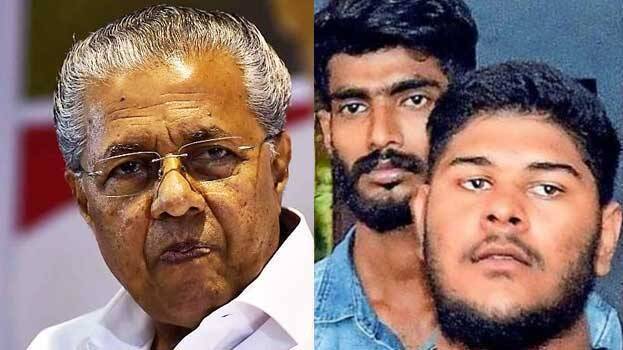 THRISSUR: Thaha Fazal and Alan Shuhaib, who have been remanded for their alleged Maoist link, gave vent to their feelingേ on Monday, indirectly blaming the Chief Minister CPM for not coming to their help.
"We are the ones who roamed around to stick posters for the CPM and seek votes for the party.

Chief Minister Pinarayi Vijayan will have to bring evidence for the allegation that we are Maoists. The chief minister will also have to prove whether we have killed anyone or implanted bombs somewhere," Thaha and Alan were talking to media persons while they were being taken to an NIA court.
Police had arrested the duo, invoking UAPA, for the mere reason that pamphlets distributed by Maoists were recovered from their houses.
An NIA court had remanded both of them after the NIA (National Investigating Agency) took over the case. Currently, both Alan and Thaha are in the high security prison in Thrissur.