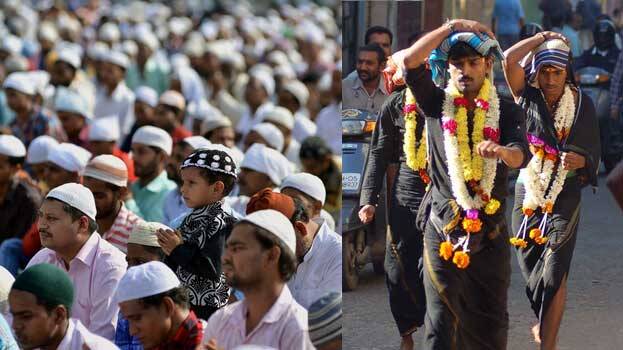 SABARIMALA: Devotees wearing traditional Muslim attires for Sabarimala darshan was stopped by state special branch police and central intelligence bureau officers. Ansar Khan and Nayaj Basha, who was with a group from Chikkaballapur in Karnataka were stopped in the early hours of Friday.
They were then taken to Pamba police station and was questioned in the presence of Karnataka police. The security officials couldn't find anything suspicious from them on checking.
The district police chief intervened in the matter and the central police explained they weren't aware that Muslims could perform darshan in Sabarimala. Distraught by the treatment they received, Ansar Khan and Nayaj Basha didn't go to Sannidanam and waited for the rest of their group in Pamba. They left after the group returned after performing darshan. The incident sparked controversy and it is learnt that the police have sought an explanation from the connected authorities.