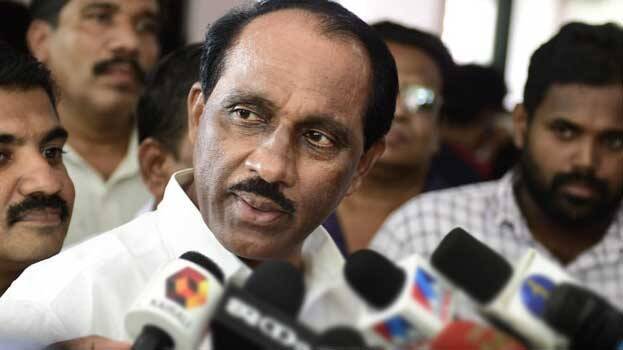 THIRUVANANTHAPURAM: The enforcement directorate quizzed former minister K Babu in the case of amassing wealth disproportionate to his known sources of income. He was questioned based on the charge sheet filed by the vigilance in the case. Meantime, K Babu told the enforcement that he has not amassed wealth and the vigilance' charge sheet is based on false information.
When the vigilance started a probe against Babu, the enforcement directorate had conducted a preliminary investigation. When a search was conducted at his house and the houses of his relatives, the enforcement had noted the case.
Financial dealings of Rs 150 crore were voiced against Babu and his aides by the vigilance in the beginning. The enforcement involved in the case after this. When the vigilance probe was completed, the income came down to Rs 25 lakh. Babu was of the stand that the vigilance had erred in calculating the details of his assets. He reiterated the same thing to the enforcement officials also.
The enforcement had yesterday registered his statement after summoning him to the office in Kochi. He said that his travel and daily allowances were calculated as his income.