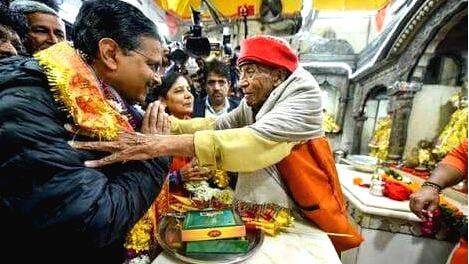 THIRUVANANTHAPURAM: Arvind Kejriwal led AAP is all set to rule Delhi for the third time as they displayed stellar performance in the just-concluded Assembly polls winning 62 out of 70 seats, thereby overcoming all the campaigns against them led by BJP. Netizens can't seem to stop the discussions regarding the Delhi elections as many said this is a backlash for BJP who brought upon the controversial CAA and NRC.
BJP state secretary K. Surendran had his say on the election results. In a post on Facebook Surendran said it would be Arvind Kejriwal who'll clean up Shaheen Bagh at first. The BJP leader mention about Kejriwal's aspirations on national politics in 2013 and 2015.
"Kejriwal's candidature against Modi in Varanasi in 2015 and lining up his volunteers in Maharashtra, Punjab and Haryana was a part of this. What happened at the end is history. Kejriwal will be the first to clean up Shaheen Bagh and support NRC and CAA. 'Keju' fans should wait and see", Surendran wrote on Facebook.