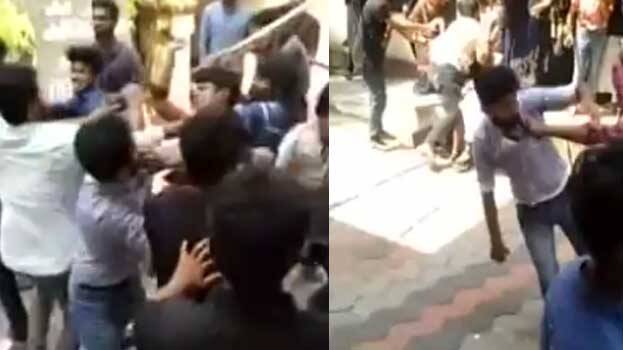 KOCHI: Students of Ernakulam Law College affiliated to SFI and KSU clashed on grounds of a program held on Valentine's Day. The college union had organized a memorial program related to Pulwama attack under the leadership of SFI. In the meanwhile, the KSU students organized a parotta eating competition. A dispute followed which ended in a clash.
Many students were injured following the clash as 12 students were entered to Ernakulam district hospital and the co-operative hospital in Kadavanthra. A video of students armed with cricket bats and sticks clashing with each other is spreading on social media.
SFI allege that KSU brought outsiders to beat their activists while KSU alleges that SFI assaulted them without any provocation. Ernakulam central police have registered cases on the petition filed by both unions. In order to avoid further conflicts, the police force has been deployed at the campus.
The college principal said the college will be shut down till February 24.