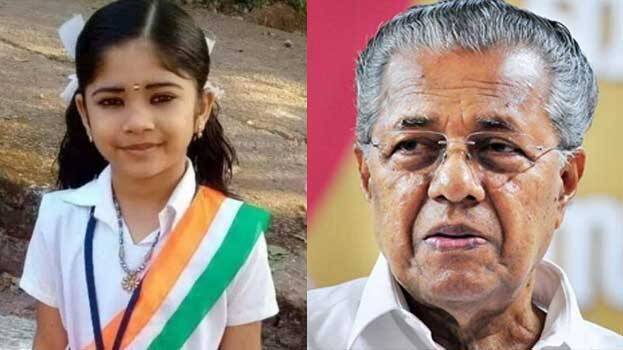 THIRUVANANTHAPURAM: Chief Minister Pinarayi Vijayan has spoken at the Assembly about Devanandana, who drowned recently in a river at Kollam Elavoor.

He was replying to the submission forwarded by Opposition leader Ramesh in connection with the death.

"We have utilised all government mechanism to find Devanandana and the police investigation is going on in the right direction. Her death is an indelible grief in our hearts. The sorrow of her parents is irreparable.

Ever since this seven-year-old daughter of Kudavattoor natives Pradeep and Dhanya went missing, the whole society has been extending their moral support to the parents. All had sincerely hoped that nothing might happen to the child.

All government facilities including police were pressed into service day and night to find the child.

At short intervals, we inquired about the stage of search operation and gave instructions to find the child alive but all ended shattering that hopes. This grief is also our grief.

There were many assumption and inferences following the incident but at the end of the scientific inquiry of the police, the body was found.
The place where the body lay had strong undercurrents. In this place five persons died over the past ten years. This is a very dangerous place...