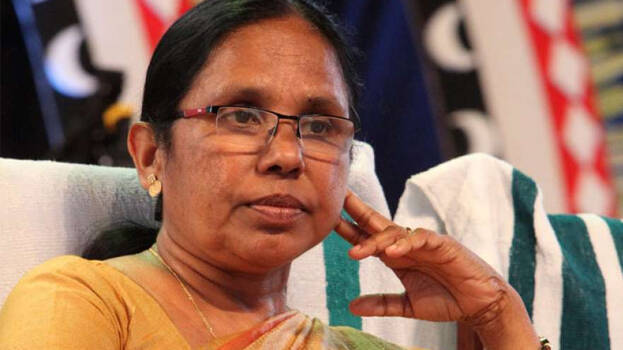 THIRUVANANTHAPURAM: Anyone having symptoms of any illness should not offer the Attukal Pongala, said Health Minister K K Shailaja. The direction came soon after five more in Kerala have been tested positive for coronavirus.
In the case of new positive cases, the state is on high alert. Pongala will be held with no obstructions. Anyone having breathing problems, cough and fever should not attend the pongala, the minister said at the press meet convened.
Those who have come from countries reported of the virus, for the pongala should try to offer it in the home itself. They should not visit the places where the pongala is offered.
Thiruvananthapuram district collector is collecting details of tourists who have come to offer pongala and are staying in hotels, the minister said.
Various steps have been taken as part of immune system. 23 teams including doctors and para-medical employees have been entrusted for observation. They will be deployed in different places.
12 ambulances and bike ambulance are ready. Special teams including residents have been deployed in each ward where the pongala is held.
A video will be shot on the places where the pongala is offered. It is shot so that if anyone develops any symptoms in future, it will be easy to find out those interacted with them.
Notices for awareness in different languages will be given in railway station, bus stands, nearby temple and Attukal temple. Apart from that, pamphlets will be distributed. Directions have been given to make arrangements for tourists to offer pongala in hotels where they are staying.
Notifications will be issued in temple during intervals at Attukal temple. Moreover, disinfectants will be applied at regular intervals in barricades placed to control the queue. Home radio will be used in all ambulances in case of communication snag.