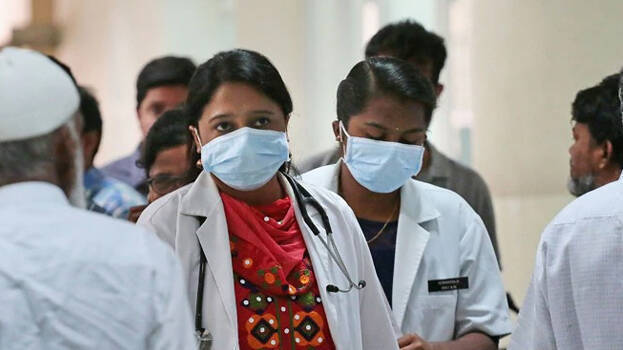 PATHANAMTHITTA: A youth who fled hospital while kept under observation for suspected COVID-19 infection has been found. The youth who was at his house in Ranni has been admitted at the Pathanamthitta General Hospital again. The youth, a native of Vechoochira fled from the hospital last night.
The youth refused for a blood test. He gave the authorities of the health department a slip. Another two-year old child has been admitted at the isolation ward in Pathanamthitta.
Meantime, the police have registered a case against a person who circulated fake news about corona at Kakkur in Kozhikode. Minister K K Shylaja has informed that strict action will be taken as per the Travancore Cochin Medical Public Health Act if violated rules of the health department.
A three-year-old boy who had arrived in Kochi from Italy via Dubai was diagnosed with the virus and with this the total identified cases in Kerala has touched to six. The minister said a total of 1116 are under observation in various districts. Of that 149 are under observation in hospitals and 967 at their homes.