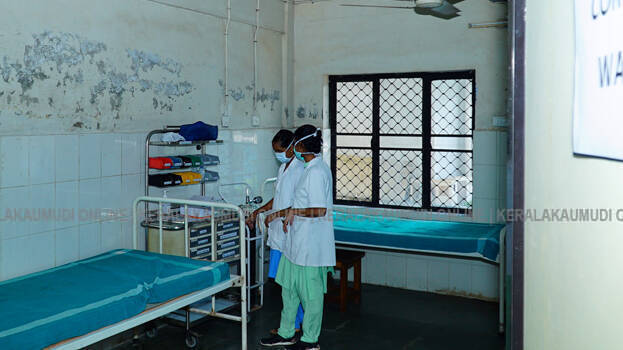 KOLLAM: A two-year-old girl has been admitted to the hospital in Kollam with symptoms of coronavirus. The child is admitted at the isolation ward of Paripally Medical College. One more has tested negative of the virus in Kollam.
12,740 people are under observation in the state. 24 of them have been tested positive of the virus. 270 are under observation in the isolation ward of hospitals.
Meantime, the route map of the Italian in Varkala is not yet complete. The health department is more concerned on those who came in close contact with the Italian. Meantime, the action of preparing the contact list of the doctors of Sree Chitra Institute are progressing.
The route map of two confirmed of the virus in Malappuram and that of a native of Kasargod will be ready today. The patients in Malappuram are admitted at the Mancheri Govt Medical College and that of the one in Kasargod is at Kasargod General Hospital. The health department has instructed those who came in contact with them to report at the control cell.
The swab samples of six of the employees under observation in Munnar Tea County Resort have been examined at Kottayam Medical College. 840 are under observation in Idukki. 75 of them comes under high risks.
21 are under observation in Pathanamthitta. As more people come from abroad to Pathanamthitta, a decision has been taken to strengthen the surveillance system at the ground level.