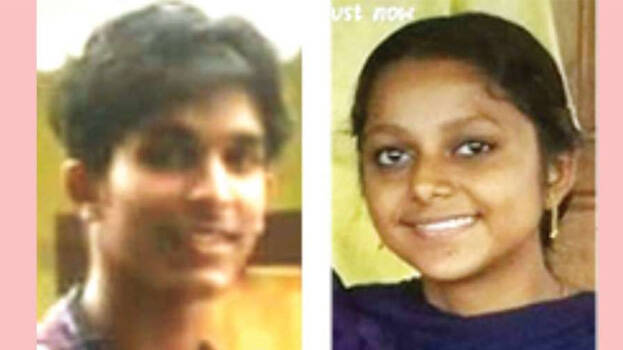 THODUPUZHA: A boy and a girl, reported to be in a romantic relationship, committed suicide by jumping into the gorge from Cheppukulam Irukallinmudi Hills. The bodies of the two were recovered from a depth of 300 feet. The two dead have been identified as Aravind K Jinu of Thattakkuzha and Merin Raju of Mulappuram. Both are aged 18.

Aravind was a hotel management student in Thodupuzha and Merin, a nursing student in Andhra Pradesh.
Merin, who reached home last week was missing from Wednesday night. Her parents had lodged a complaint at the Karimannur Police on Saturday morning.
Aravind's bike was found parked near the Irukallinmudi Hills amidst a probe.
The bodies of the two were found by the locals in a search conducted. The bodies of the two were found tied together with a shawl. Police suspect the incident to have happened Saturday early morning. The bodies of the two were taken out jointly by the Karimannur Police and fire force from Thodupuzha. After inquest, the bodies were taken to Kottayam Medical College Hospital for post mortem.