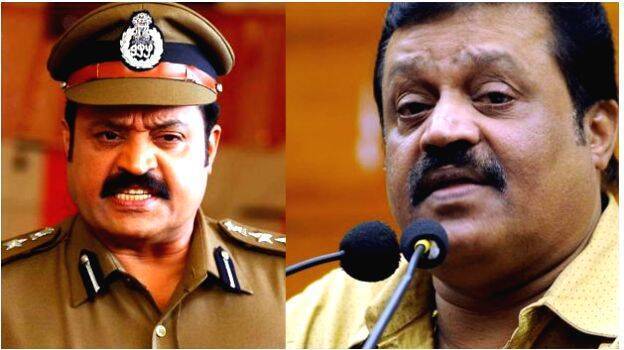 THIRUVANANTHAPURAM: While social media users are criticizing a police officer for arresting a youth who violated lockdown instructions in Parippally, popular actor and parliamentarian Suresh Gopi came up supporting the police officer. The incident occurred on Thursday in Paripally when the police officer stopped the car driven by the youth before taking him into custody. As the video footage showing the incident became viral on social media, many people criticized the officer and some even went on to say that the officer was trying to enact Bharathchandran IPS, a popular character played by Suresh Gopi.

"Those people criticising the police officer should be slapped. They must realize that the police are working for all of us. If the situation goes out of their hands, the army will be called for and when it comes to the army, they do not distinguish between Malayalis and other language people as they recognise only humans. This is a warning. Just like the Chief Minister, I too have the responsibility to point this out." Suresh Gopi said. He also urged the authorities to take a strong stand to support the police force.
The youth was stopped during a police checking conducted in connection with the lockdown. When asked where he was headed to, the youth first replied that he was going to buy bananas. The youth refused to step out of the car by saying that he also needed to get some medicines. Following this, the officer told the youth that he shouldn't have come out in his vehicle to buy goods as the police are there to serve people and bring goods to their homes. The youth was later taken into custody...