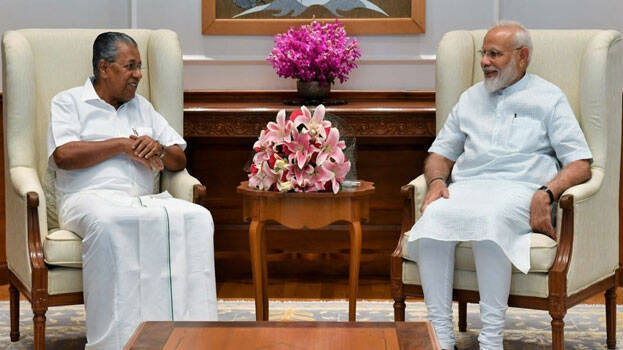 THIRUVANANTHAPURAM: Chief Minister Pinarayi Vijayan said there is no change from the side of the Karnataka government in connection with the closure of Kasargod-Mangalore border.
'Everyone from the centre is telling good news. They said they will call back but no calls so far. Union Minister Sadananda Gowda called first. When contacted the Prime Minister, the home minister promised to call back after solving the issue. Maybe a decision has not been taken. There is no use calling me without taking a decision. Hope to get a call after taking a decision. I am optimistic,' the chief minister said.
Milma milk will be converted to milk powder and then taken to Malabar. Though it has to be done from Tamil Nadu, it is not possible due to the huge rush at the plant. I have written to the Chief Minister of Tamil Nadu to intervene on the matter. We have a close rapport with Tamil Nadu. It is therefore hoped that helpful arrangements will be made in this regard as well.
The report of the home secretary against district police chief on the sit-ups in Kannur has not been obtained. When asked about doctors' protest on the decision of the state government asking to issue certificates for supply of liquor to those showing withdrawal symptoms, the chief minister said nobody went after them asking to issue one. If they don't issue one, the government is not going to look at it as a crime, he said.