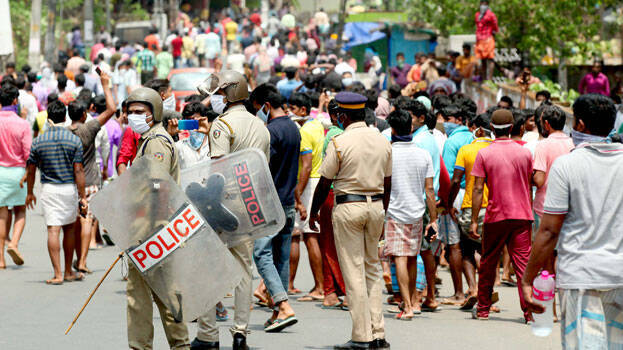 KOTTAYAM: In the Payipad camp, where there were 12,000 migrant labourers, there are only 4500 now. Following the Covid 19 scare, as many as 7500 returned to their home states in big batches. Even before the train services were stopped, these workers had left Kerala.
These facts came to light in a combined probe conducted by police and revenue department.
As per the rules, the migrants labours will have to present their ID cards at the nearest police station and get the pass for working under their contractor. But this rule is flouted more often than not.
The police stations have also not been able keep clear register of migrant labourers in the areas under their jurisdiction. Even contractors have no clue about this as labourers often changes their contractors.
More importantly, the police had much earlier come to know about Bangladeshis working in Kerala using some addresses in West Bengal.
The police had caught some of them and legal action initiated against them. The investigation report then was some among these Bangladeshis had links with terrorist groups.
Currently, the police are trying to find out groups or persons who had provoked migrant workers in Paippad to protest and attempt a mass exodus to their states.
The police, however, still stick to the conspiracy theory and have tightened the investigation.