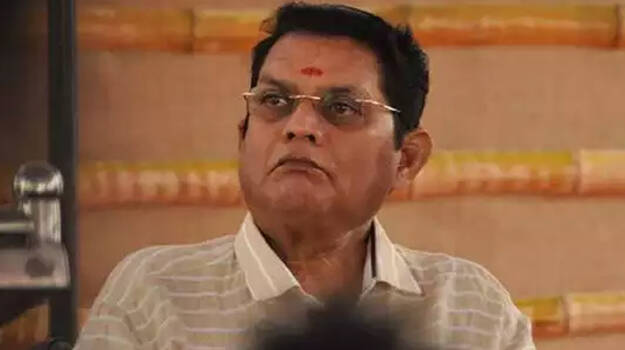 THIRUVANANTHAPURAM: "Appa… Ravi uncle died…" – Jagathy Sreekumar raised his head and looked at his son Rajkumar's face. "It is Ravi Vallathol who had died…see, the news report is here…" Rajkumar tapped his mobile phone and showed him the news.

Within seconds, the ailing actor's eyes welled up with tears... lips shivered. With heads down, he sat still for some time. Waves of nostalgic memories must have lashed his mind.

In seventies, during their college days, both had acted in dramas. It was when both were doing BSc in Mar Ivanios college. In a drama, Jagathy did the male role and Ravi Vallathol the female role. The photo of this pair had gone viral on the Facebook.

Professor John Onakkoor have also acted with them. During schooldays, Jagathy used to do Ravi's mother's role. Even after study days, their friendship continued. Jagathy used to advise Ravi: Don't be so innocent and humble.

Ravi's father T N Gopinathan Nair and Jagathy's father Jagathy N K Achary were friends. In the drama feild, Sree Kumar- Ravi team was a noted pair. Later Venu Nagavally also joined this team.

Jagathy, who was suffering the bereavement, got another sad news on Sunday night. It was the demise of Malayalam cinema's famous costumer and friend Velayudhan Keezhillam.

He was Jagathy's dearest costumer and had worked in the Gokulam's ad film, which marked Jagathy's comeback in front of the camera after a near-fatal accident.