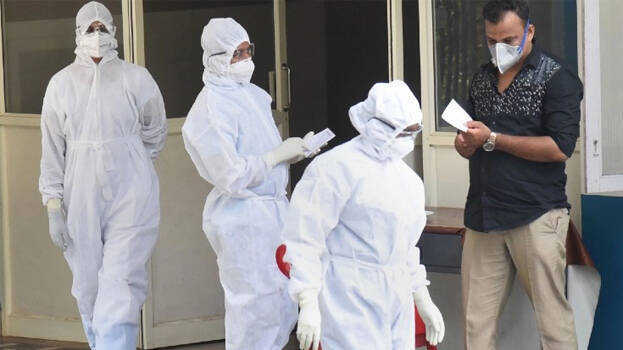 THIRUVANANTHAPURAM: As a few Covid cases were confirmed in two places in Thiruvananthapuram district, the government has again imposed stringent restrictions in these places.

Staff including doctors and nurses in Parassala Taluk hospital and Neyyattinkara NIMS and Rollands hospitals are under observation.
The district administration has released the route map of the two Covid patients in Thiruvananthapuram districts. One of them is a Neyyattinkara native. He had vomited blood near Pathamkallu NSS Karayogam on April 27.

Following this, he was admitted to Neyyattinkara Rollands hospital at 8 am the next day. Soon he was shifted to the nearby NIMS hospital and from there he was taken to the Medical College in an ambulance.

Now the health workers are trying to trace the auto-rickshaw in which he had gone to Rollands hospital.

The second Covid patient is a Tamil Nadu Melppala native. He had reached Parassala government hospital in an auto on April 27 at 9 am.

Though he was admitted to the hospital, the next day, he was sent to Medical college.

By 2:30 pm , he got discharged and went to Neyyattinkara NIMS. As he tested positive for Covid, he was shifted to the isolation ward there.