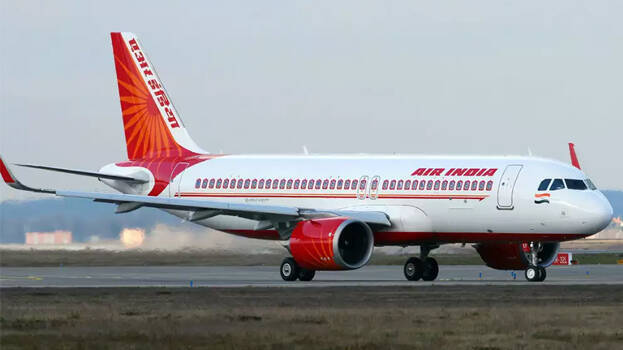 KOZHIKODE: Six non-resident Keralites who reached yesterday showed symptoms of COVID-19. The symptoms were noticed on the expatriates who returned from Bahrain and Dubai. Four from Bahrain and two from Dubai showed symptoms of the virus.
Three natives of Kozhikode who reached Karipur from Bahrain and one from Palakkad showed symptoms of the virus in the first phase of examination. The four have been shifted to the hospital. The two who reached Kochi yesterday from Dubai also showed symptoms of corona. The two have been shifted to Kalamassery Medical College.

184 persons returned from Bahrain yesterday. Air India Express flight IX-474 landed at the Karipur Airport at 12.40 am. Those who showed symptoms were not allowed to enter the airport along with other passengers. An ambulance was brought at the runway and were taken to the isolation centre of Kozhikode Government Medical College. All tests will be conducted today itself.
A total of eight persons were shifted to the hospital. Four with symptoms of COVID-19, a pregnant woman and a native of Kannur who had some health issues, a native of Pathanamthitta who underwent a bypass surgery, a native of Kozhikode under treatment for fistula were shifted to Kozhikode Government Medical College. A native of Malappuram who came for some ortho treatment has been admitted at a private hospital in Kozhikode.

Meantime, the Doha flight which was cancelled will reach Thiruvananthapuram International Airport Wednesday early morning at 12.40 am. The flight will leave Doha at 7 pm. It was earlier scheduled to reach on Sunday but at the last moment the flight was cancelled. It is not clear how many will be in the flight as per the new list. Passengers from Tamil Nadu will be taken in their buses. If the bus doesn't come, KSRTC will be arranged for them.
The remaining passengers from Alappuzha, Kollam and Pathanamthitta will be taken to their respective districts in KSRTC buses and those from the capital city will be shifted to Water Authority's Guest House, Manvila Cooperative Training and other quarantine centres. Those interested in staying in their own expenses will be accommodated at KTDC's hotels.