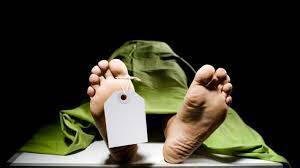 DUBAI: Three more Keralites died of COVID-19 in the Gulf. They have been identified as Sudevan Damodaran of Nilambur, Kunjappan Benny of Mulanthuruthy in Ernakulam and Hassan Abdul Rasheed of Pappala in Kilimanoor. Rasheed died in Sharjah and the others in Damam. With this 543 including 61 Keralites have died in the Gulf.
Sudevan was admitted in the hospital for pneumonia. Though he was put on ventilator after his condition turned worse, his life could not be saved. He was an employee of Manpower Company in Damam. He has been an expat for 12 years. His father is Damodaran and mother Vishalakshi. Prathiba is his wife and Arya daughter.
Kunjappan Benny died while undergoing treatment at Damam Medical Complex. He had many health issues. He was an employee of a famous pipe manufacturing company in Damam. He was a non-resident Keralite for the past 27 years. He leaves behind his wife Tessy and daughter Mable.