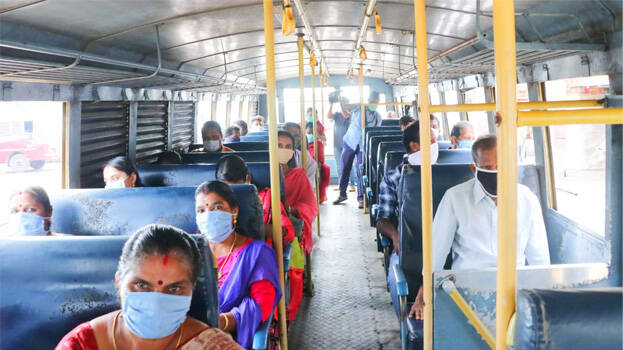 THIRUVANANTHAPURAM: The KSRTC services suspended from the day the lockdown was announced has resumed today. The services are within districts as directed by the government. The services will be from morning 7 to evening 7. The KSRTC is planning to regularise services after examining the demand of the passengers. The services are conducted with 50 % of the employees.
Passengers will be permitted to enter the bus only through the back door of the bus and they should exit through the front door. Travel is allowed only after following safety instructions. Masks are mandatory for passengers. They should maintain social distancing. Passengers are requested to sanitize their hands before entering the bus. There will be only the service of ordinary buses.
1850 schedule services have started on district basis in the state. Bus services will be from 7 -11 am and then from 4-7 pm.