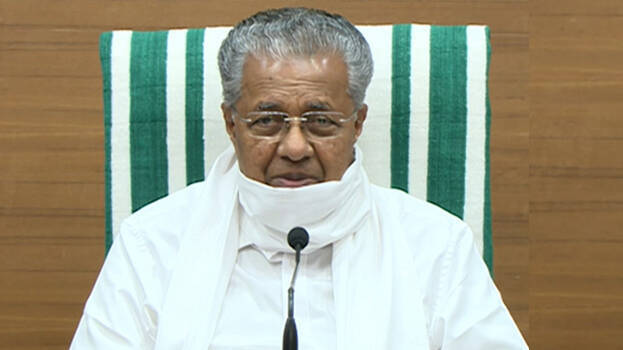 THIRUVANANTHAPURAM: Kerala Chief Minister Pinarayi Vijayan on Wednesday announced that 40 more persons have tested positive for coronavirus in the state. 10 COVID patients tested negative for the virus on Wednesday.

Kasaragod reported the highest number of cases with 10 persons testing positive for the virus. Among others, 8 are from Palakkad, 7 are from Alappuzha, 4 from Kollam, 3 each from Pathanamthitta and Wayanad, 2 each from Kozhikode and Ernakulam and one from Kannur. Three persons developed the disease through contact. As of Wednesday, 1004 persons have tested positive for coronavirus.
As of today, 445 persons are under treatment at various hospitals in the state. 1,07,832 persons are under observation, which includes 1,06,940 at homes and 892 at hospitals. 229 persons were admitted to hospitals on Wednesday.
So far, 58,866 samples were sent for testing, out of which 56,558 returned with negative results.
It's mandatory for those returning from abroad to register at the government portal. Strict action will be taken on arriving without informing the government. Quarantine fees will be levied from those who can afford it. This will be detailed later.
13 new hotspots were declared in the state on Wednesday.