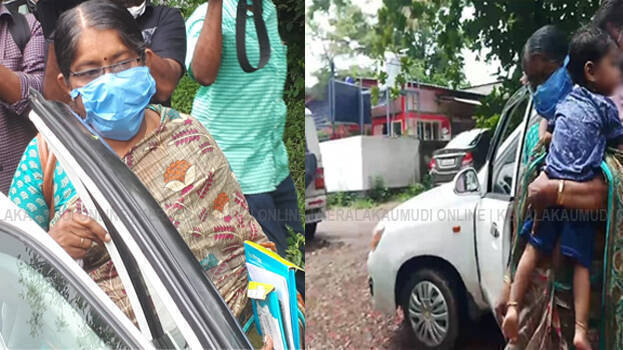 KOLLAM: Manimekhala, mother of Uthra killed in a snakebite, has identified her daughter's ornaments. She identified the ornaments recovered from Sooraj's house at the crime branch office. Uthra's son and her brother Vishu Vijayasenan accompanied her at the crime branch office.
Her mother and brother reached the office with the marriage album. Manimekhala said her daughter's mangalsutra (thalimala) and her grandson Dhruv's ornaments are among them. Meantime, Manimekhala said the gold given during the time of marriage has not been recovered.
38 sovereigns of gold were found buried in Sooraj's house. On questioning Sooraj's father Surendran Panicker after taking him into custody, he told police about the gold buried. The police arrested him for offences like destruction of evidence, domestic assault etc.