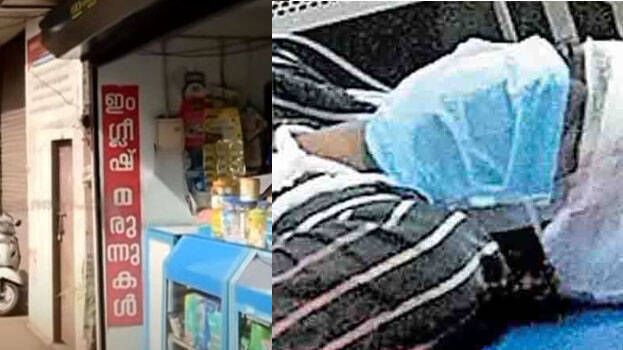 KOTTAYAM: Akhil, the youth who was attacked by her lover's brother, has overcome the dangerous situation. The Moovattupuzha native was hacked on Sunday night.

As of now, his health condition is satisfactory. Earlier, after surgery, was shifted to Kottayam Medical College as his condition had worsoned.
It was Karukadam native Basil Eldos who had tried to kill Akhil for having a love relationship with his sister.

In the attack, Akhil had sustained injuries on his neck and hand. His friend Arun also got hacked.

Basil's friend who was with him during the attack has been arrested by the police. The friend is a Karukadam native and a 17-year-old-youth; he was taken into custody from his house. The attack happened at a Medical shop in Moovattupuzha on Sunday evening.

When Basil started from his house with swords, the girl had alerted Akhil but he took it lightly as he never expected such a thing to happen in the town in broad day light.

Meanwhile, Arun, who was with him, gave the statement that the attack was done with the intention to kill Akhil. Basil's sister and Akhil were classmates during their Plus Two days.

Basil who reached the spot with swords in both hands, hacked Akhil. The victim didn't get his head injured only because he blocked the attack with his hand.
Meanwhile, Aluva Rural SP K Karthik has clarified that it was not a honour killing attempt.