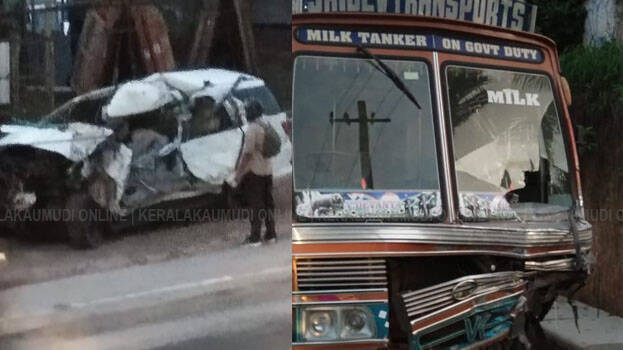 ATTINGAL: Three persons were killed and five sustained serious injuries when the car they were in collided with a lorry in Attingal. The accident happened near T B Junction on the national highway in Attingal. The tanker lorry proceeding to the capital city from Kollam collided with the Fortune car going to Kollam from the capital city. The incident happened Monday morning at 1 am.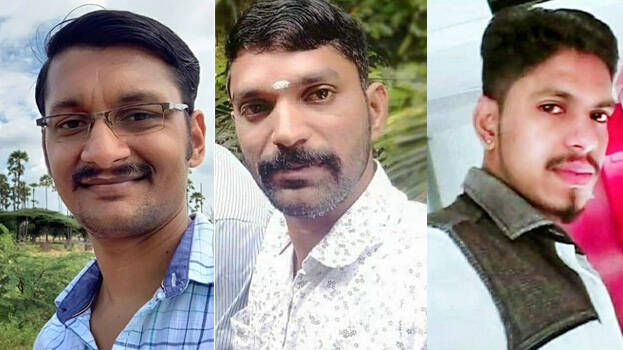 The two vehicles were over speeded. There were eight people in the car. The dead have been identified as Asin, Prince, Maneesh. The injured has been admitted at Thiruvananthapuram medical college hospital.
Rescue operations were conducted by the locals, police and the fire force. The car has been completely damaged.