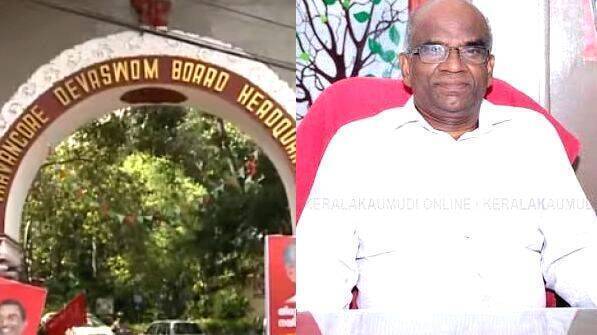 THIRUVANANTHAPURAM: The restrictions imposed on devotees' visit to temples under Travancore Devaswom Board will continue even after June 30.
The Devaswom board meeting to be held on Tuesday will decide on how long the restriction should continue.

Earlier , on account of the lockdown, the restriction on temples was announced till June 30. However, in the present circumstances, there won't be entry for devotees even after this date.

The current decision was taken by the Board as Covid transmission through contacts was on the rise in the State. But, daily pujas and daily rituals will continue in the temple.

The Devaswom Board has already announced that there won't be Balitharppanam ritual this time during Karkkidaka Vavu. This decision is based on the assessment that it would not be practical to follow social distancing during the ritual.