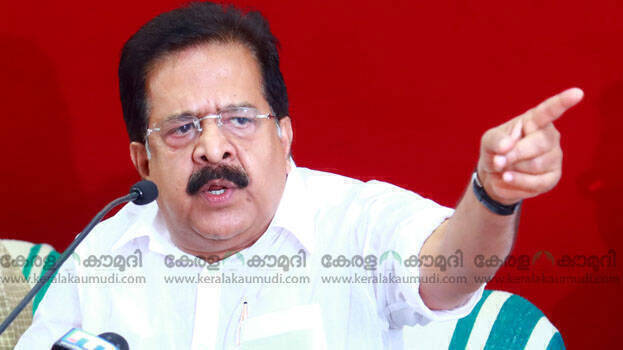 THIRUVANANTHAPURAM: Opposition leader Ramesh Chennithala said that he is surprised on the chief minister turning a spokesman for a multinational company. None of the arguments mentioned by the chief minister yesterday exist. All what he said was a lie, said Chennithala.
Price Waterhouse Coopers has adopted many fake names. The multinational company has adopted the fake name Price Waterhouse India in order to escape from the hands of law. The government has given the contract to the company banned by SEBI. The chief minister's arguments will not last long. The chief minister said the ban is for another company without reading the order of SEBI. The leader said that he is voicing these arguments after studying everything.
SEBI has clearly directed to ban network to make productive the action taken against the company. The deal was given to the company without discussing it in the cabinet. They are questioning the knowledge of the people of Kerala. The chief minister did all this to help the Switzerland Company when the project was transparent. His visit to Switzerland reminds us of all this.
If the government intends to select any particular company then it should be informed to National Informatics Centre Services Incorporated (NICSI). Things are later decided by them.