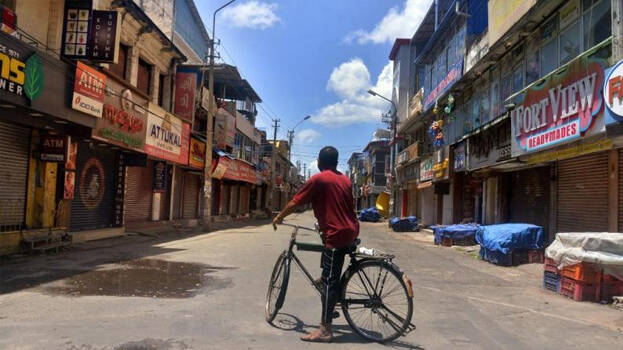 THIRUVANANTHAPURAM: The triple lockdown imposed here has been extended for another week, Chief Minister Pinarayi Vijayan announced during the online media briefing. He further added that only 'super spread' is confirmed and there isn't a situation of community transmission in Thiruvananthapuram. Triple lockdown will only be in effect in places with a severe outbreak, CM Vijayan said.
On Thursday, 129 COVID-19 positive cases were confirmed in the state capital including 105 cases through contact.
The situation in Poonthura is severe and there are five clusters in Thiruvananthapuram. A cluster is considered to be a specific area with more than 50 patients, CM Vijayan added.