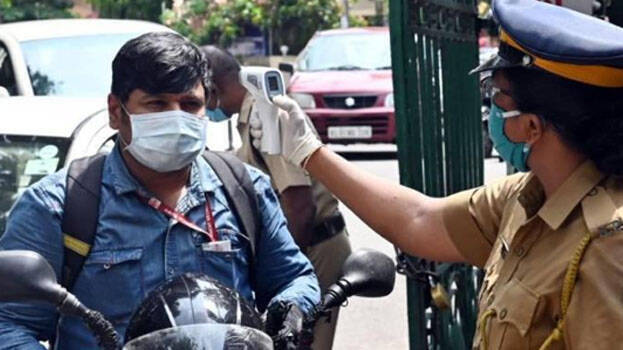 THIRUVANANTHAPURAM: The operations of crime branch headquarters have been suspended after two policemen tested positive for COVID-19. Two women cops on duty at the restricted area contracted the disease.
Meantime, the transmission of the virus is rising in the capital city. New containment zones have been announced in the capital city. Karumkulam, Kadinamkulam and Chirayinkeezhu areas have been declared as containment zones. In addition, Poudikonam and Njandookonam have also been announced containment zone.
722 people were confirmed of the virus in the state yesterday. Of that, 481 contracted the disease through contact. With this, infected cases have crossed 10,000. 4653 have been infected in the last ten days.