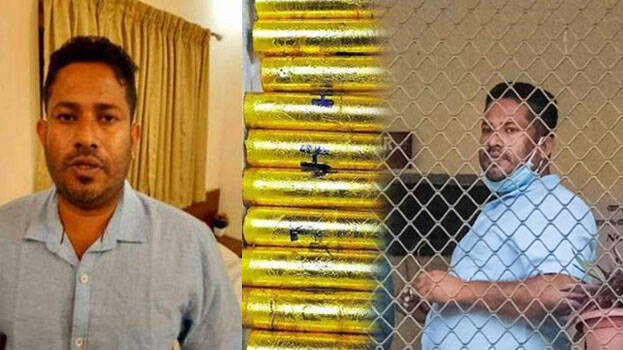 KOCHI: The Customs officials investigating the Thiruvananthapuram gold smuggling case have discovered that accused Sandeep and Rameez used to smuggle gold from Dubai for several years in the past. According to the customs officials, Sandeep and Rameez first met in Dubai after which Sandeep went on to become Rameez's middleman in Dubai.
In 2014, the Directorate of Revenue Intelligence (DRI) had seized 5 kg of gold from a man named Ibrahim Alunkal who was Sandeep's carrier. Rameez's involvement in gold smuggling became evident in 2016 when the DRI seized 18 kg of gold from another Dubai returnee named Sabir Puzhakkal. Though the officials continued to seize gold several times afterwards, Sandeep's name was not revealed by any of the carriers.

Rameez, who used to run red sandalwood business in Dubai, often travelled to African countries and transported gold legally from Africa to Dubai. As their influence grew in Dubai, both Rameez and Sandeep began smuggling gold to various airports in India.
In 2011, Sandeep had reached Kerala to save Rameez after the latter got arrested in connection with a deer poaching case in Nelliyampathy. Later, Sandeep went on to establish connections with Swapna and Sarith and began smuggling gold via the diplomatic channel. By then, Rameez's duty changed to selling smuggled gold in Kerala. It was Rameez's aide Jalal who used to find investors for Rameez.
Sandeep then took over the control of the dealings in Dubai and Kerala.