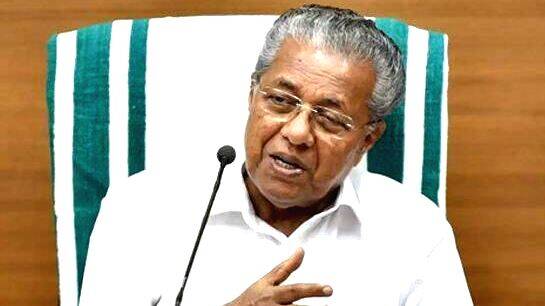 THIRUVANANTHAPURAM: Chief Minister Pinarayi Vijayan on Saturday rubbished media reports which claimed that the CPM leadership has expressed displeasure over the state government's image getting dented because of the gold smuggling case controversy. While stating that the CPM state secretariat has not discussed the matter, the CM added that certain media persons are trying to spread unnecessary rumours regarding the issue.
"I have participated in the CPM secretariat and we did not discuss the gold smuggling case. CPM State Secretary had explained the details regarding the secretariat meeting. I don't think that his words can be misinterpreted in such a way. CPM is a party which is known to conduct various public events. However, we have decided not to conduct any such events till July 30," Pinarayi Vijayan said.
"Certain people are trying to use the gold smuggling case as a campaign against the government. One leader even went on to say that the Chief Minister's office had contacted the Customs department as soon as the gold smuggling case came into light. On what basis was he making such claims? These people are trying to raise baseless allegations and are hoping that the government's image would get tarnished because of these allegations," he added.