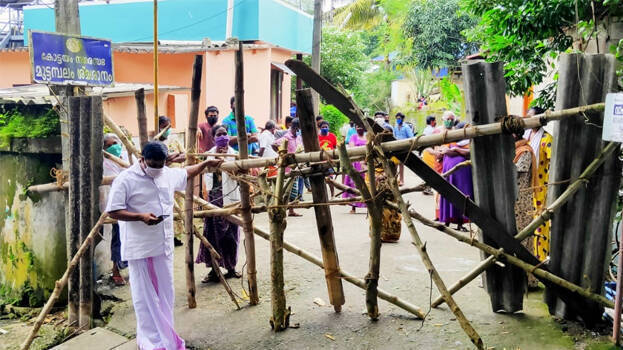 KOTTAYAM: Police have filed a case against a BJP councillor for blocking the funeral of a person who had died of Covid in Kottayam. The case was filed against BJP councillor T N Harikumar and 30 identifiable persons.

Following the protest of the locals, the cremation was delayed by hours. The cremation was later held at the Corporation's crematorium at Muttambalam.
Earlier, the decision was to conduct the burial of the body by Sunday noon at Chunkam Chalikunnu CSI church, following Covid protocol but the church authorities had not given permission for this even though he was a believer attached to that church.

As the news spread, Mattambalam Colony residents under BJP councillor T N Harikumar blocked the road to crematorium with fence and squatted on the road.

The residents' apprehension was that the smoke rising from the funeral pyre would spread Corona virus. Later people's representatives and district administration intervened and the cremation took place by midnight under police security.