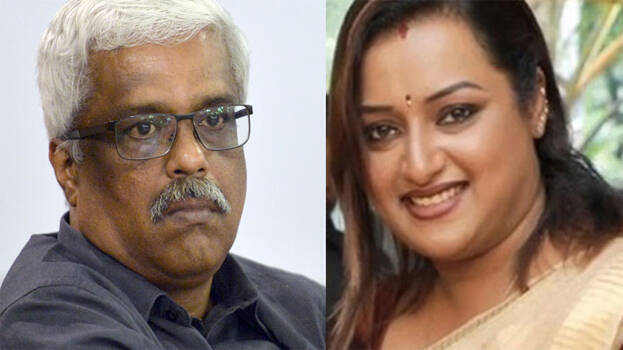 KOCHI: M Sivasankar, former principal secretary to the chief minister, is suspected to have been cheated by the gold smuggling team. A hint on it was obtained the other day when the top official was grilled by the NIA. Reports said liquor laced with drugs was given to him in the party hosted by the accused at Swapna Suresh's house.
It is learnt that many including Rameez, the main accused in the case hatched a conspiracy taking advantage of Sivasankar's connection with Swapna's family. Sarith and Sandeep used such parties to get closer to Sivasankar. The investigating team will get Swapna, Sandeep and Sarith who have been remanded, into custody and question them again.
Despite having close friendships with the accused having terrorists' connection, the NIA have not found Sivasankar guilty of treason during interrogation for 24 and a half hours. The NIA let him off yesterday after 10 and a half hours of interrogation. He will be summoned again after questioning more accused and after the examination of CCTV footages of the Secretariat.
The NIA has registered a case charging him for treason. However, there are no evidences for his direct links to terrorism and gold smuggling.