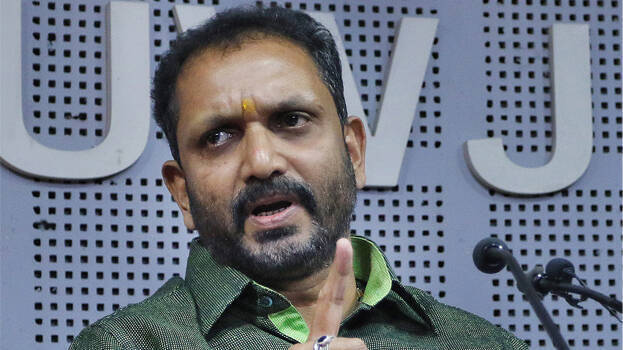 THIRUVANANTHAPURAM: BJP state president K Surendran lashed out at the chief minister and PSC chairman in connection with the suicide of a youth depressed over being unemployed. He said a case should be taken against the two for the incident.
'The PSC has lost its transparency. Even the OMR sheet is fraudulent. The government should be ready to help Anu's family. Anu's suicide is not an isolated incident. This government appointed Swapna Suresh who has not even passed tenth standard for a salary of Rs 2 lakh per month. How many Swapnas were appointed like this? The government is protecting DYFI-SFI criminals who sabotaged the police constable exam. Even wives of DYFI leaders got government jobs. Wives of national and state leaders were given jobs. Only renaissance of wives are taking place, alleged Surendran.
Surendran said the chief secretary is behaving like party secretary. It is not known whether Biswas Mehta is an IAS officer or PB. Surendran also asked if TKA Nair and A K Antony could be spared from the guilt of saving Pinarayi in the Lavalin case.