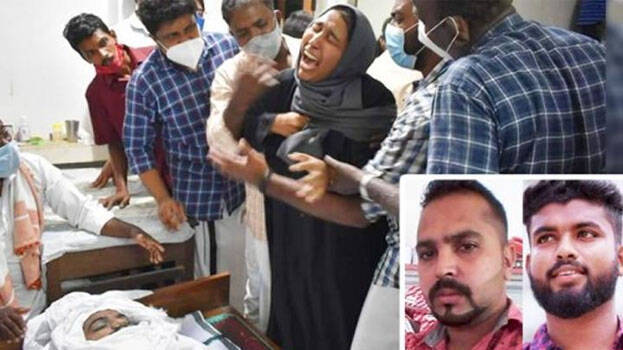 THIRUVANANTHAPURAM: The murder of two Democratic Youth Federation of India (DYFI) workers in Venjaramoodu had shaken the state. Mithilaj (30) and Muhammed Haq (24) were hacked to death on the previous day of Onam. The police had arrested eight congress activists including a youth congress leader in connection with the incident. He was the bread winner of the family and one or two people cannot defeat him, said Mithilaj's brother Nizam.
"Mithilaj was neither a thug nor a goonda rather he was a man who plodded hard to run his family. Knowing that he was strong to protect himself from one or two gangsters, an armed group of almost 10 attacked them", Nizam said. The same Youth Congress workers who hacked DYFI activist Faizal earlier were involved in this murder too. So, the intention behind both the attacks could be the same and they had aimed Haq.
Mithilaj was stabbed while he was trying to save Haq. He sustained deep stab wound of seven inches on his chest and Haq's head was fatally injured. They were brutally attacked, told Nizam. Nizam also levelled serious allegations against the Congress, the convicts will not commit the murder without the knowledge of senior Congress leaders and they had prior information about the attack, alleged Nizam.
DYFI Thevalakkad unit secretary Mithilaj and CPM Kalanginmugham branch member Haq Muhammed were active public servants. They had been working in the party and DYFI for a long time. They were attacked by an armed group while they were on their way to drop Haq. More arrests will be recorded in connection with the murder.